Asphalt and Concrete Remediation
Commercial asphalt and concrete remediation and rehabilitation services. Worn or damaged asphalt and concrete can create a hazard for pedestrians and vehicles. From cracks, divots, and minor cosmetic issues to sub-base damage and major repairs, we can perform any essential maintenance task while avoiding unnecessary downtime.
Taking care of your paved surfaces is critical for maintaining their safety and functionality, and the experts at Portfolio Contracting are here to help you do just that. Potholes and cracks should be addressed early before they transform into serious problems.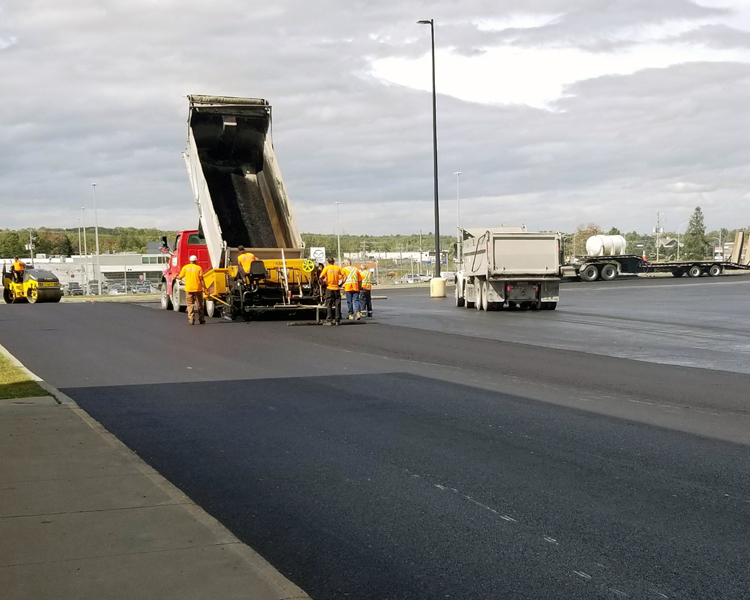 What Makes Us Different
Portfolio Contracting has extensive experience, is service oriented, and we work with our clients to meet their needs, goals, and objectives. Our services are flexible and can be tuned to our clients requirements to match the exact needs of the project. We manage and coordinate all elements of the project management, coordination, design, and construction.
High Degree of Trust in our Services.
Highest Standards of Quality.
Projects Completed on Time.
"No Excuse" Standard of Execution.
We Develop Ongoing Customer Relationships.
We Succeed When our Clients Succeed!
You Should Know
Head Protection is mandatory for every worker at all times on a construction project in Ontario. The hard hat must protect the wearer's head against impact and against small flying or falling objects.
All employers covered by the Workplace Safety and Insurance Act are required to have first aid equipment, facilities and trained personnel in all workplaces. Workplaces must have at least one employee on site at all times that has a valid first aid certificate from a WSIB-approved training organization, such as the Canadian Red Cross.
An appointed person is someone who is in charge of your first aid arrangements. This includes looking after the equipment, facilities and calling the emergency services. You can have more than one appointed person and they don't need to have any formal training.
Interested in this service.